Well, it is common question when you are thinking for "How do I start my own FM radio station?"
Traditional VPS/Dedicated Server Solution [Cost: $7/month]
These Radio Hosting Solutions must be paid on a monthly or yearly basis. The Radio pricing will vary depending on the country you're broadcasting from, as well as the countries you're broadcasting to Online.
First of all you must know about your targeted listeners, you can use Internet Radio Bandwidth Calculator to calculate your Radio Server need.
Based on above calculation you need to choose your Radio Hosting Plans Like normally start from $7 per month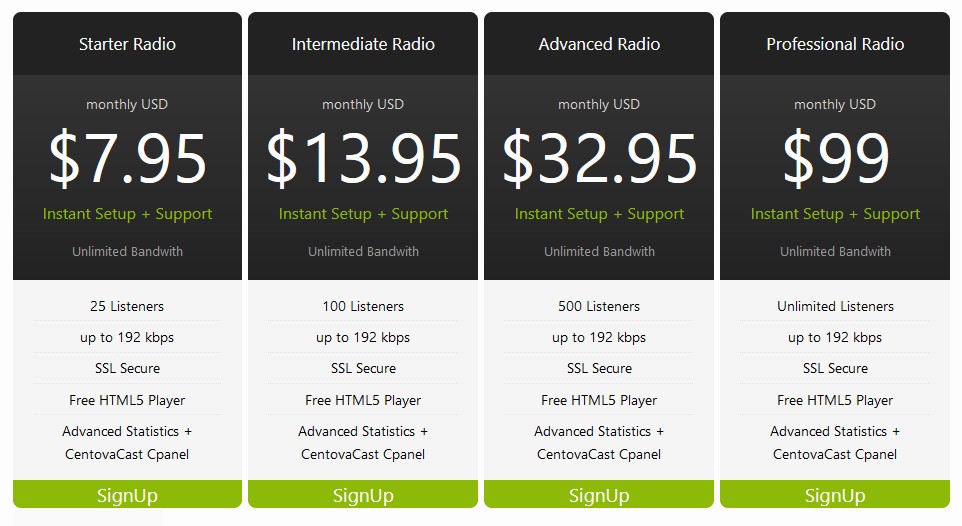 We are talking here about Radio Server Hosting Cost Only, not about Radio Studio Equipment, Microphones, Music Systems, Headphones, Boardband Internet, Royalty Free Music and Backup Systems. These are other Local cost while setting up Radio Studio.
ServerlessRadio (No VPS required) [Cost: $0/month]
But wait …. if you need to save this Radio Hosting Setup (VPS) Cost, you can try ServerlessRadio. ServerlessRadio will save you monthly Radio Hosting Bills.
ServerlessRadio.com Player provides JavaScript Radio Linear Audio (MP3) Stream like AutoDJ for your Internet Radio Listeners anywhere in the world.
Advantage of ServerlessRadio: You can insert Audio Ads in Linear Audio Playlist that can easily advertise your product or company. It will also save your Advertising Cost.
ServerlessRadio is ZERO Cost Internet Radio Solution for Radio Jockey, Radio DJs and Listeners.
ServerlessRadio provide you Free WordPress Plugin to install and setup your first Audio Playlist to broadcast it like Radio Stream using ServerlessRadio Player.
Checkout some ServerlessRadio Player Demos here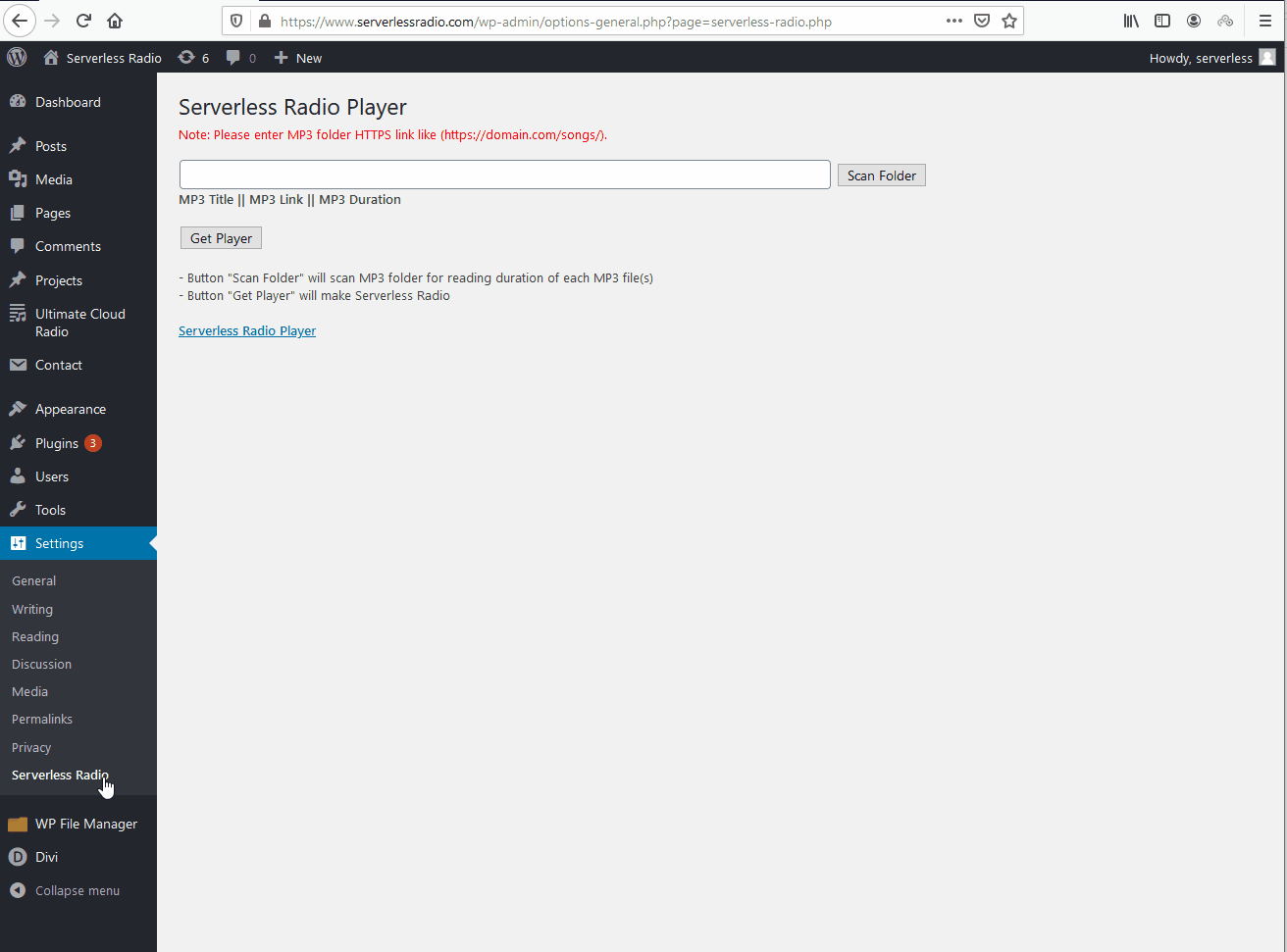 You can set your radio station up to run 24/7 using ServerlessRadio, it can play/broadcast pre-recorded Audio content anywhere in the world!
Do you need any special hosting or can you use current hosting account to setup ServerlessRadio?
You don't need anything special as long as you have WordPress your all set.
How many listener can listen to ServerlessRadio can handle?
You can have as many listeners that your hosting account can take. If you have a service with unlimited bandwidth you will have unlimited listeners.